DMS – do not waste your time!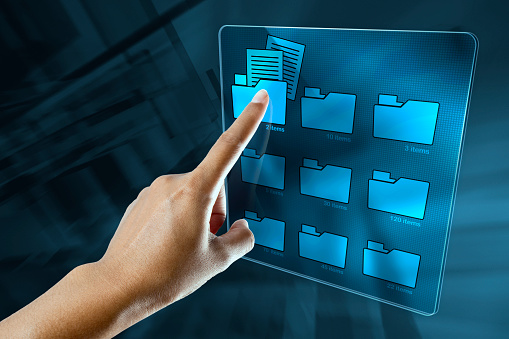 Package document management system (DMS)
Companies need to organize properly their documents, so that they can access any document at any time. There are two requirements. Answer of these requirements is the document management system (DMS):
Legal requirement for archiving and storing of accounting, commercial and other documentation imposes an obligation on companies to keep registers for all incoming and outgoing documents;
Builduing of digital archive, which replaces the traditional archive of documents. Many companies do this for other reasons:
Additional benefits of using DMS (Document Management System):
Documents are easily accessible to employees (there is no need to send the original document to many employees);
Faster search and finding of necessary documents;
Cost cutting – sometimes documents are stored in company's premises near the management. In these spaces, every square meter is important, so using them to store documents is not the best option.
Implementation of  module for archiving and building of digital archive (DMS – document management system) is one of the main steps for digital transformation for every company.
Companies that use Pantheon ERP will be able to receive all offered applications in Bulgarian, English, Serbian, Macedonian, Albanian, Slovenian, Bosnian or another language. If you want to use the application in another language – contact us!
---
Voucher scheme - apply for Vouchers - type 1: vouchers for web-based ICT services - platforms, websites and / or mobile applications to get a mobile application for Pantheon
Read about some of
ourhappy
customers, who use various solutions...
Customers in different countries use the same application everywhere...